Enable Life with Automation
The GrowTop LifeCycle is the hyper efficient engine that enables the ebb and flow process for water gardening in a fully enclosed, sterile system. LifeCycles are modular and can be attached to any GrowTop WaterTables or any standard 5" sink connection.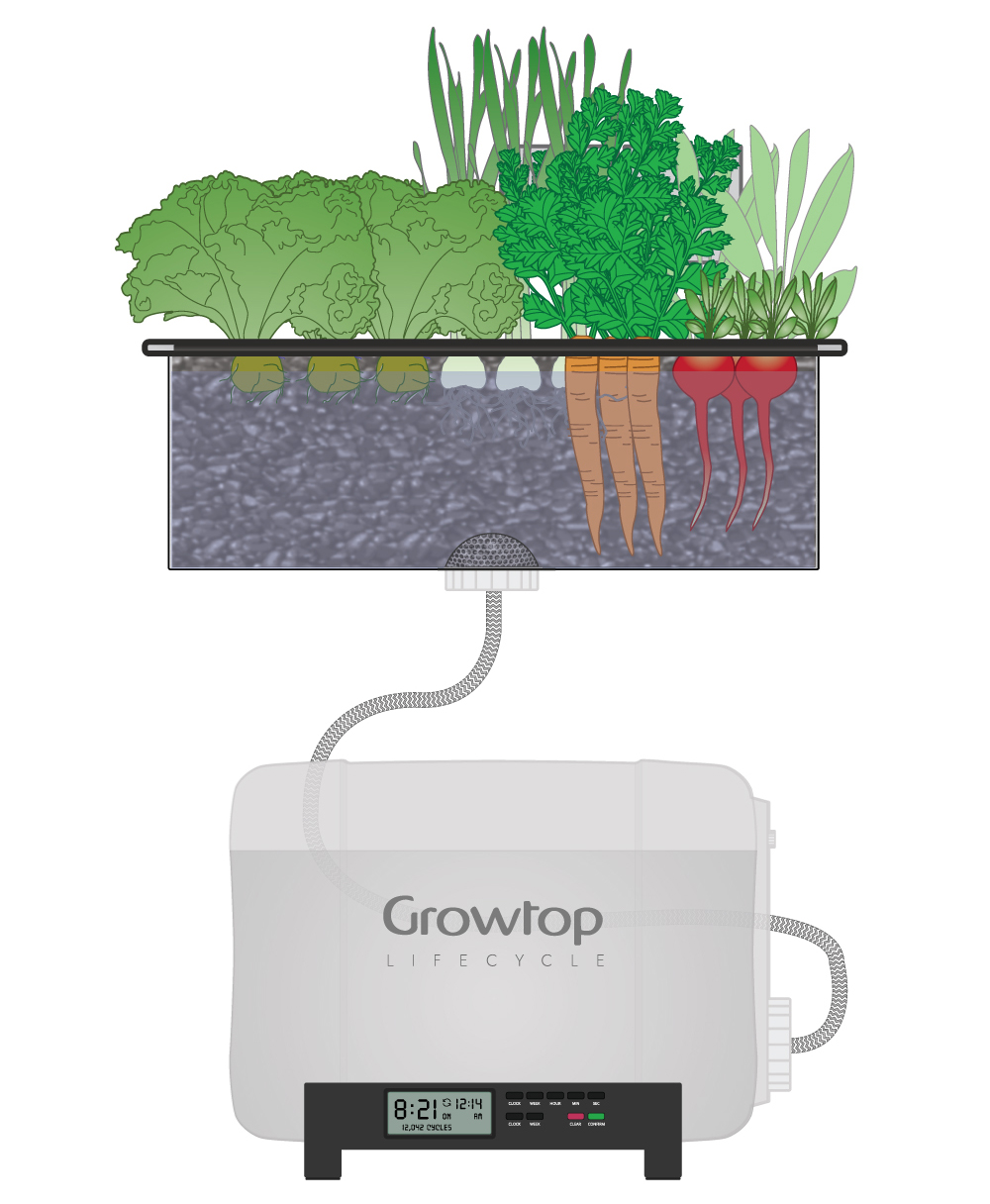 How It Works
The LifeCycle uses an air pump to create air pressure and displace water from the portable, sealed environment into the GrowTop WaterTable attached above it. The WaterTable is connected with a custom housing that can attach to any standard 5" sink drain hole.
The System uses an adjustable digital timer to tell the LifeCycle how much pressure to apply, and for how long. Once this cycle is complete, the device turns off and the power of gravity brings the water back onto the sealed environment below.
Once this process is complete the LifeCycle will begin the process every 30 mins.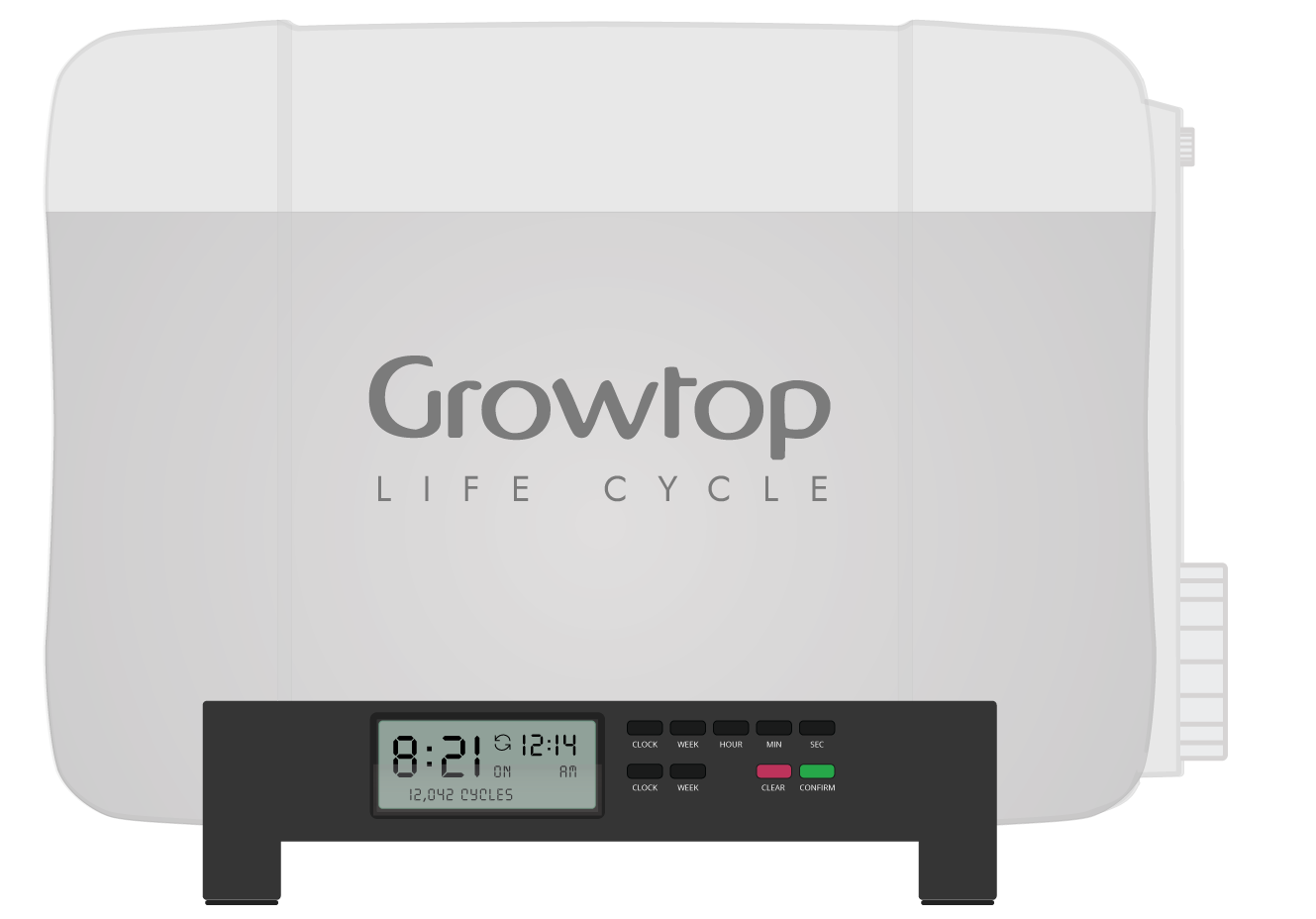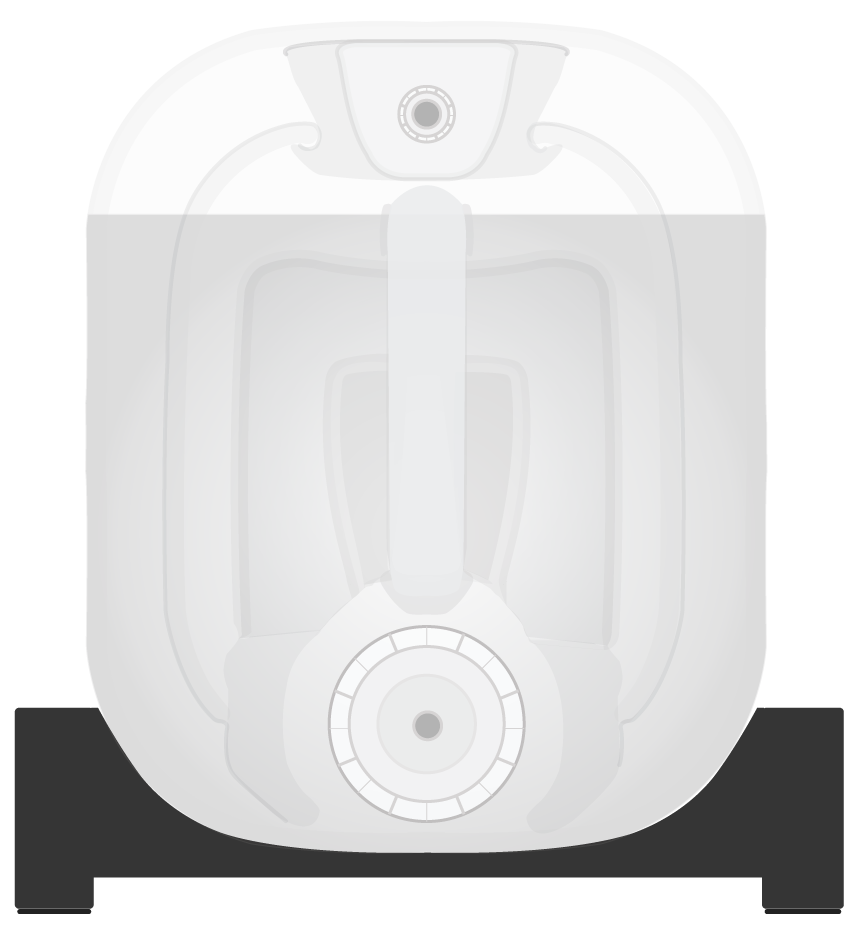 Portable Sealed Environments
The LifeCycle uses an opaque 4 gallon PET blow-molded jug to make the fluid part of the environment portable. This allows the user to easily see the health of the system and control the contents of the water via fertilization.
Should the need arise to change the water, simply detach a couple of valves, lift the jug out of the cradle and take it to the sink.
In addition to flexibility and control of the environment, the LifeCycle uses a minimum of 4 gallons of volume to operate as this will prevent the environment from having any particular element fluctuation, like chemical or nutrient composition, temperature change, etc.
Unlock the Power of Water
The GrowTop system allows users to unlock the power of water and better manage the life of plants, preserve the life of store bought fruit and vegetables, and improve their space in a well designed user friendly fashion. Also the GrowTops thermal mass and humidity management can bring more balance to your space.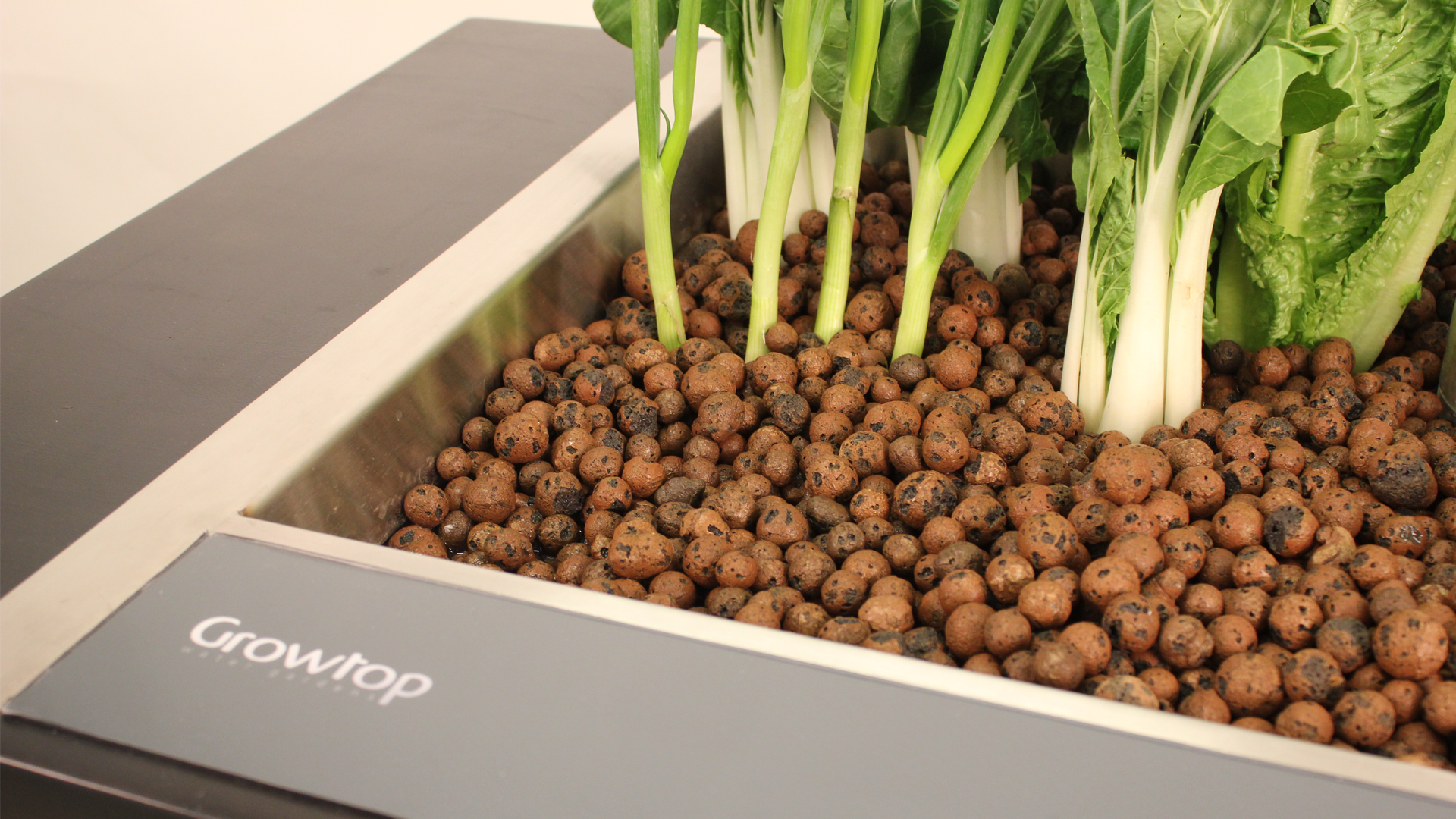 WaterTables
Beautiful growing beds made of varying shapes and sizes using stainless steel and optimized for indoor Water Gardening. The GrowTop WaterTables also allow for the use of the grow media of your choosing.
Find Out More